22 Cochise Mourvedre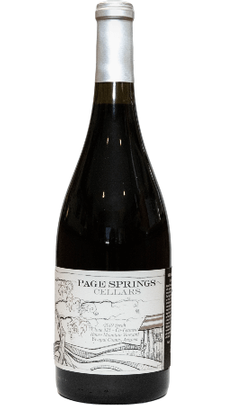 100% Mourvèdre
Mourvèdre, also known as Monastrell or Mataro, is an absolute pleasure to grow. Most grapevines come out early and are prone to frost. Not Mourvèdre. The majority of the grapes we grow flop over into the row and require a great deal of cost to tuck miles of them back up into the trellis wires. Mourvèdre grows straight and tucks itself. Many grapes are prone to fungal problems (especially ones that ripen late and hang long). Mourvèdre, despite its large, relatively tight cluster, has a natural proclivity to stay fresh and rot free longer than most. In a lot of ways, this is the perfect grape for Arizona and the resultant wines add the strongest reason of all! Medium-bodied, driven by darker fruits, unabashedly earth toned and particularly savory, this Cochise County Mourvèdre is absolutely delicious, fruity and umami.
Wine Specs
Varietal
Mourvedre/Mataro
Aging
11 months in Neutral French Oak
Fermentation
Fermented in Open Top Fermenters for 10-14 days.
Wine Profile
Vineyard Notes
Pillsbury, Colibri
Production
128 cases produced
Product Reviews