19 Vino De la Familia Rojo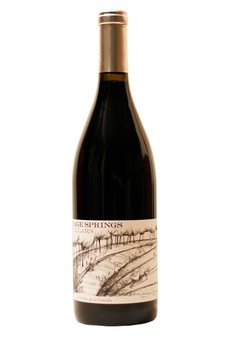 52% Syrah, 44% Petite Sirah, 3% Traminette, 1% Gewurztraminer
The Vino de la Familia has and always will be about fullness. When we first crafted this wine in 2003, the notion of a large family gathering kept entering my mind. I imagined a room filled with conversation, children darting back-and-forth between play and visits with the adults, a large table covered with savory foods and, of course, copious quantities of full-bodied, dark-wine that could stand up to the richness of the setting. Velvety, mouth-watering, and delicious! 2019 marks the 17th year for this wine – and we continue to use all Arizona fruit!
Wine Specs
Aging
11 months in Stainless Steel and 10% Mixed French, Arizona and American Oak
Wine Profile
Vineyard Notes
House Mountain, Dos Padres, Colibri, Home, Coronado, Painted Lady
Production Notes
699 cases produced
Winemaker Notes
Fermented in Open Top Fermenters and Stainless Steel for 7-20 days.
Product Reviews
Lori Zaleski
(Dec 11, 2020 at 8:09 PM)
Smooth creamy red cherry/berry! Drank it after a steak and potato dinner and was pleasantly surprised!