15 Colibri S & M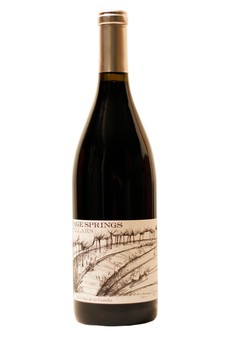 This item is temporarily out of stock
50% Syrah, 50% Mourvedre
When you spend enough time in a vineyard you start to notice patterns: where the water flows during rains, where soils are deeper or shallower, where the winds prevail, and where the first light of morning lights up the dew on the fine native grasses. I am closer to the Colibri Vineyard than any other I have ever known. (My wife might substitute mistress for Colibri…) As time has passed, I have noticed a small section of the Mourvedre where the vines are just a little smaller and so too are the grapes. I have also noticed areas in the Syrah blocks where there's less vigor. It is from these "struggling" areas that this wine was born. Concentrated, complex, balanced, and of place – a very, very specific place. Touch all that off with a modicum of Arizona Oak and you have the SnM.
Wine Specs
Vineyard Designation
Colibri
Aging
22 months - 85% neutral oak, 15% Arizona Oak
Wine Profile
Production Notes
95 cases produced
Winemaker Notes
Fermented in 3/4 ton open top fermenter for approximately 7 days. Hand punched thrice daily.
Product Reviews