17 Vino de la Familia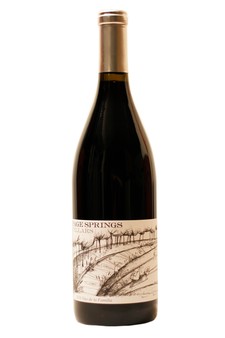 This item is temporarily out of stock
51% Petite Sirah, 45% Syrah, 2% Teroldago, 2% Malvasia Bianca
The Vino de la Familia has and always will be about fullness. When we first crafted this wine in 2003, the notion of a large family gathering kept entering my mind. I imagined a room filled with conversation, children darting back-and-forth between play and visits with the adults, a large table covered with savory foods and, of course, copious quantities of full-bodied, dark-wine that could stand up to the richness of the setting. Velvety, mouth-watering and delicious! 2017 marks the 15th year for this wine – and we continue to use all Arizona fruit!
700 Cases Produced
Arizona Red Table Wine
Produced and Bottled by
Page Springs Cellars
1500 North Page Springs Road
Cornville, Arizona 86325
928-639-3004
Product Reviews
Linda Birchard
(Jan 6, 2019 at 7:00 PM)
What delicious & satisfying wine ! We received a bottle of this wine as a Christmas gift, and are now excited to visit the winery very soon!