2023.04.01 - Scavenger: Impossible Begins
| | |
| --- | --- |
| Date: | Sat, Apr 1, 2023 |
| Venue: | Page Springs Cellars, 1500 N Page Springs Road, Cornville AZ 86325 |
| Contact: | Wine Club |
| Phone: | (928) 639-3004 |
| Email: | wineclub@pagespringscellars.com |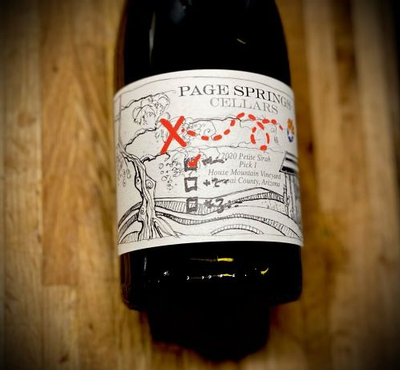 PSC is excited to roll out one of our new events!
This Spring, prepare for adventure and engagement through our new event Scavenger: Impossible! This interactive event is built around a sequence of challenges that will engage our guests intellectually while deepening knowledge and connection to Page Springs Cellars! These seven challenges have specific objectives that will intrigue minds and enthrall the senses, all while progressively increasing in difficulty. A single-use 'Hint' can be utilized throughout the mission when objectives become insurmountable. Additionally, there will be five geographically separate 'Side-Challenges' that each participant may choose to pursue (limited to one) to receive one extra Hint! These Side-Challenges are located in Phoenix, Tucson, Prescott, Flagstaff, and the Verde Valley.
Prizes will be available to all participants reaching certain levels, including PSC magnums. To our champion, enjoy a Grand Prize of Dinner & Drinks for 6 prepared by Eric Glomski at his private residence!
Scavenger: Impossible can be initiated once participants receive their Packets (available for pick up on April 1st). Challenges may be completed at any time, between April 1st and April 15th, with some simple rules that follow.
On April 15th from 2pm-4pm, a final Celebration & Awards event will take place at our Creekside Stage featuring light appetizers and a variety of wines including Piquette and barrel samples. We will celebrate our recent adventures and awards will be presented live!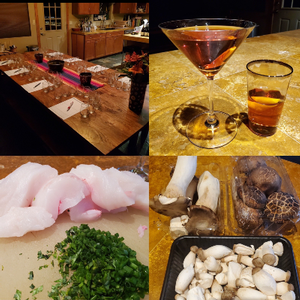 Timeline & Details:
April 1st, 2023 - Scavenger: Impossible! Packets available.
The packet includes a timeline, game rules, objectives, Hint policy, Side-Challenges, AND THE FIRST CLUE! All 7 challenges will be outlined, and prizes will be listed. Packets may be picked up at a later date, although the more time the better!
Packets may be mailed/emailed upon request.
April 15th, 2023 – Scavenger: Impossible! Celebration & Awards Ceremony. 2pm -4pm @ PSC Estate Creekside Stage.
Click here for a link to the event!
Rules & Restrictions:
Internet may be utilized.
Outside Research is permitted (PSC Newsletter Archive is available online for reference).
PSC Employees are unavailable for answers or additional direction.
PSC Wine Club Members are kindly asked to not assist others in these challenges.
PSC Estate grounds are closed during non-business hours.
If you have a problem or issues with some aspect of the game, please reach out to PSC's Event Coordinator Brooke Bates at brooke@pagesprinsgcellars.com
Wine Club Manager Kelsey Hammond is your secondary contact at khammond@pagespringscellars.com
Click here for a link to the event!