Gruel and Grog Member Ticket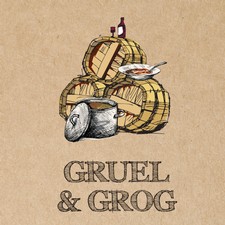 Join PSC for a Wine Club favorite! Hearty stews, warm bread and wines pulled from barrel! Always entertaining and eductional!
Select your day and time fromt he menu above.
$39/person. Member discounts apply. Limit 2 per membership. Non-Member tickets available.
Product Reviews
Kim Hackworthy
(May 16, 2016 at 11:33 AM)
have not attended before, we hope there is room
Mike Wilson
(Aug 13, 2016 at 8:13 AM)
We HAVE actually attended, and as with all the events, it was great!
Anita Capps
(Oct 25, 2017 at 9:39 AM)
I haven't gone to this event yet.
denise kelly
(Oct 25, 2017 at 10:00 AM)
This is an awesome event; i have attended many times!!!