Cork Boat Race ticket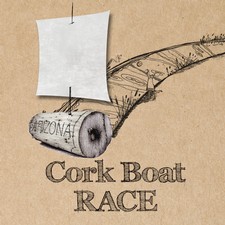 Join PSC for another day of fun by the creek! Race a boat or just enjoy the day.
May 12, 2018 from 10-2:30 at PSC on Oak Creek
Ticket includes entry to the event, lunch and of course wine!
Kids tickets sold separately (and do not include wine :)
Boat entry fees sold separately.
Product Reviews
Cynthia & Harper Johnson
(May 12, 2016 at 8:58 PM)
More fun than a barrel of wine!