Cork Boat Race Ticket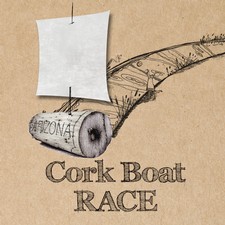 Join PSC for another day of fun by the creek! Race a boat or just enjoy the day.
July 20, 2019 at Page Springs Cellars
Ticket includes entry to the event, lunch and of course wine!
Kids tickets sold separately (and do not include wine)
Boat entry fees sold separately
If you'd like to participate in the races please purchase a Boat Fee and fill out the Entry Form HERE (you can also get the form by contacting Julia: Julia@PageSpringsCellars.com or 928-639-3004 x116)
Product Reviews
Cynthia & Harper Johnson
(May 12, 2016 at 8:58 PM)
More fun than a barrel of wine!