2022 Tap the Cask
Oct. 1st @ 3pm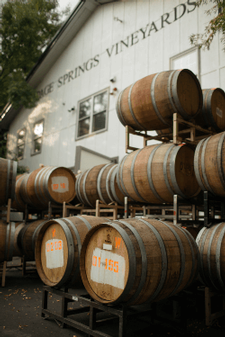 Join Page Springs Cellars for our 11th Annual Tap the Cask!
Saturday, October 1st at 3:00pm.
This interactive and fun event allows members the chance to taste wine "thieved" from the barrel.
Try wines from the 2022 vintage and some older vintages that are still in the barrel. This unique and intimate event is one of our favorites each year. It's a great time to connect with our owner and winemaker as they guide you through the upcoming release Page Springs will have to offer.
Additional wine bottles, futures, and mystery boxes will be available for purchase at the event.
$45/ticket. Membership discounts apply.
This event is for CLUB MEMBERS and MEMBER'S GUESTS ONLY. Please log in to your account to purchase tickets.
Each session is maxed at 20 ppl .
Please email wineclub@pagespringscellars.com with any questions.
Product Reviews