19 Yavapai Traminette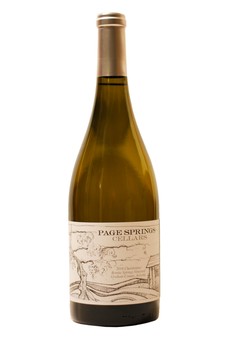 This item is temporarily out of stock
80% Traminette, 18% Gewürztraminer, 1% Malvasia Bianca, 1% Roussanne
Traminette is a very promising grape for Arizona and Page Springs in particular. A hybrid of Gewürztraminer and the grape Joannes Seyve, Traminette is late budding and fairly cold tolerant. These characteristics make it ideally suited to our colder sites such as the bottom of the Home Vineyard where cold air drains from much higher in the watershed. Mostly grown in the central, northern United States and parts of New England, Traminette now has multiple plantings in Arizona. The spice and high tone perfume of this wine is highly evocative of its Gewürztraminer heritage and the delicious, rich palate allows this wine to stand alone or be paired with higher acid foods.
Wine Specs
Aging
8-9 months Neutral Oak and Stainless Steel
Wine Profile
Vineyard Notes
Home, Painted Lady, Dos Padres
Production Notes
121 cases produced
Winemaker Notes
Fermented in Stainless Steel for 15-19 days.